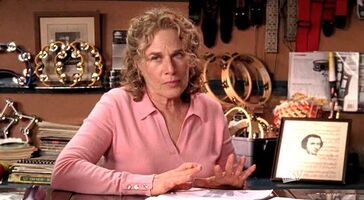 Sophie's Music is a music store in Stars Hollow that sells an aray of instruments and music.
It is owned by Sophie Bloom, who was once a famous singer (she is actually Carole King and sings the theme song to the show and is very sucessful).


This shop is Lane's favorite store. There, she buys brand new drums. She and Hep Alien even practice there in exchange for working at the store. There are also different musical group meetings that are held there.