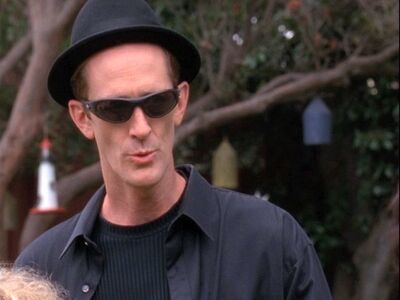 Morey Dell is
Babette Dell's
husband. Unlike his wife, Morey is very quiet and low key. He is a bit of push over, doing what ever his wife asks. He is very much into music. He is able to accompy his wife on the piano when she sings. He can usually be seen wearing all black, including sunglasses and a mobster type hat. Although he does not have a lot of speaking parts during the series, he does show up all over town and at special events.
Morey and Babette really go all out for Halloween. In season 6, they can be seen setting up their yard as a haunted house.
Ad blocker interference detected!
Wikia is a free-to-use site that makes money from advertising. We have a modified experience for viewers using ad blockers

Wikia is not accessible if you've made further modifications. Remove the custom ad blocker rule(s) and the page will load as expected.